Sustainable luxury boutique hotel
Eco luxury lodges with private pool in Sardinia
We want to offer a new authentic luxury experience through sustainability hotel practices, nature, architecture, privacy and food and wine journey
Today luxury should no longer be perceived as overabundance or excess but as a choice of sustainable and quality consumption.
Luxury is being able to choose what to consume and how. It is not only the product that has a value but the process by which it was made. Since we will be challenging climate change in the next years, our choices as consumers will be crucial, also as travellers.
And this is a transversal theme because it concerns different sectors: fashion, architecture, hospitality, food industry, travel conscious, just to name a few.
For us, sustainable luxury is a way of life
This is the philosophy that guided the entire Is Cheas project, from architectural and energy design to the choice of quality over quantity.
Sleeping under a thatched roof surrounded by the song of crickets; dine under a starry sky a few steps from the garden; feel the grass under your feet while sipping the wine from our vineyards; relaxing in your own swimming pool watching the horses grazing: this is what we call "ancestral luxury".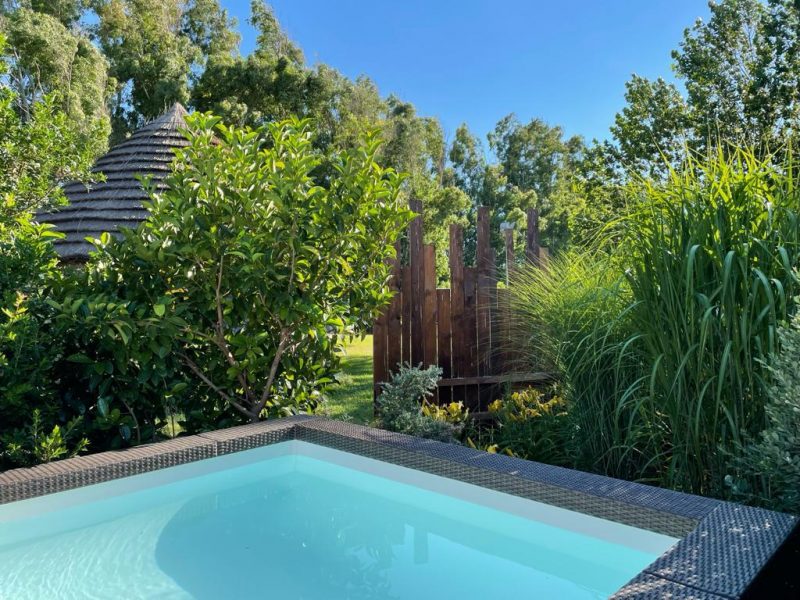 Our project was born with respect for the environment, traditional and ancestral architecture, and the territory. Buildings are made with local environmentally friendly materials and inspired by the ancient conical-shaped pastoral architecture typical of Sardinia.
The basalt stones, the wood of the vault, the branches of the roof, the Sardinian sheep's wool for thermal and acoustic insulation, the use of natural lime-based paints, are just some of the  environmentally friendly materials used considering both the well-being of our guests.
The suites, and their private pools, powered by solar and biomass energy, are equipped with all comforts, and managed with home automation systems for energy saving. The water is filtered through a special biodepuration system and reused to irrigate the many lawns and gardens of the farm.
Design elements in the interior design
Each Suite has a different interior design that combines together the owners' Sardinian and Ecuadorian origins. The handcrafted ceramics, fabrics and paintings pay homage to the ancient and artisic history of those cultures. The pieces were chosen one by one for each suite. The ceramics are made in San Vero Milis by a local artist. The fabrics were made to measure and purchased directly from the individual manufacturers. The paintings were made by the mother of Juan Carlos, an ecuatorian painter.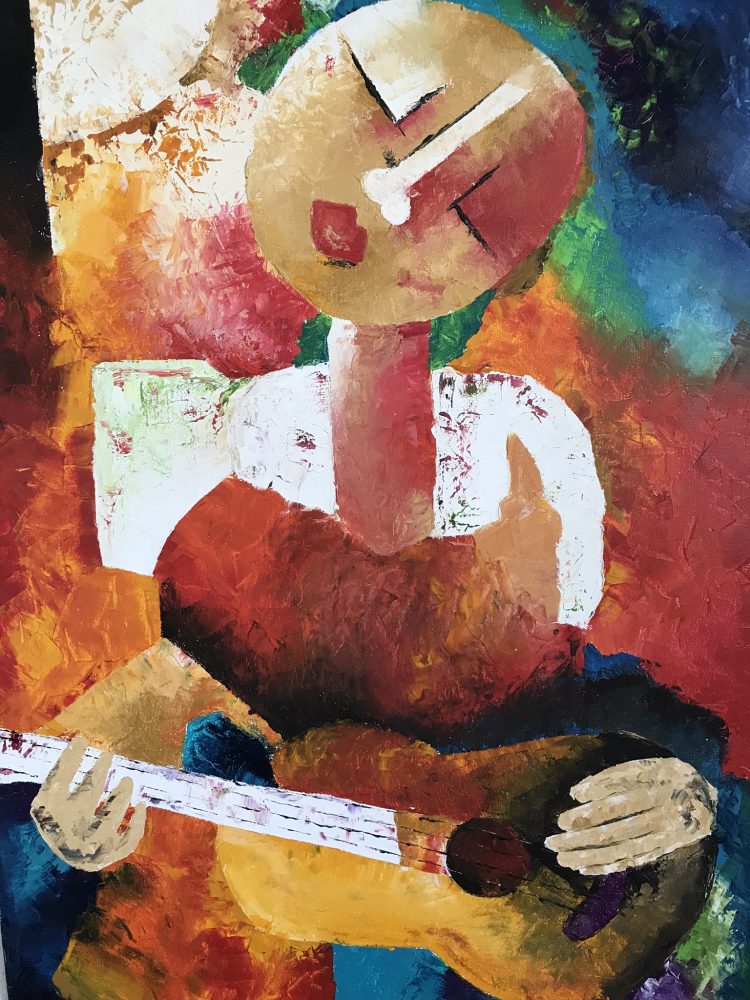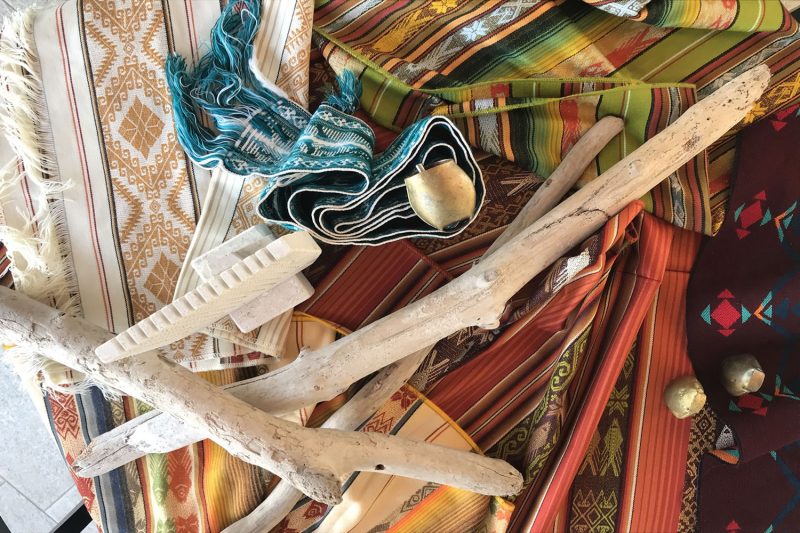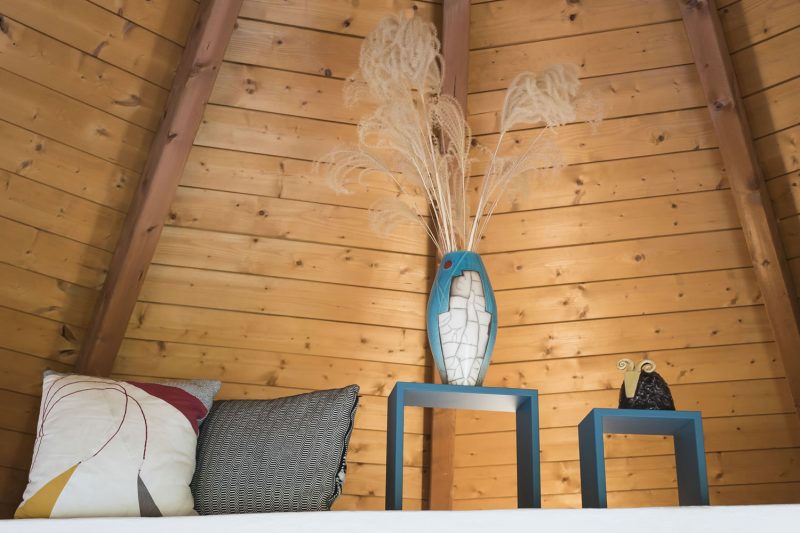 ---