Your sustainable luxury experience in Sardinia
Design, comfort and well-being surrounded by nature
Sa Grogu is one of our Pinnette, inspired by the ancient cone-shaped pastoral constructions typical of Sardinia. The Superior Suite Sa Grogu is suitable for a couple or a family.
Our four exclusive Suites were influenced by ancestral Sardinian architecture and nature's element and were made by environmentally friendly materials.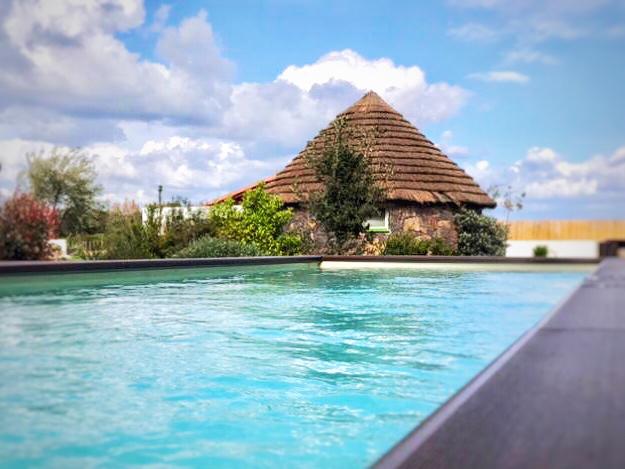 The basalt stones, the wood of the vault, the branches of the roof, the Sardinian sheep's wool for thermal and acoustic insulation, the use of natural lime-based paints, are just some of the materials used considering both the well-being of our guests and respect for the environment.
The suites, and their private pools, are powered by solar and biomass energy, equipped with all comforts, and managed with home automation systems for energy saving. The water is filtered through a special biodepuration system and reused to irrigate the many lawns and gardens of the farm.
Relax and comfort just a click away
The garden of each Suite is equipped with a bell for room service. By your own pool you can enjoy an organic salad with a good glass of white wine. During all day we also serve local cheese, gourmet sandwiches, raw fish and fresh fruits in the privacy of your garden. The evening is a magic moment to enjoy the colors of our summer sunsets while sipping an aperitif or taste our DOC and IGT wines after a walk through the vineyards.
Design elements in the interior design
Each Suite has a different interior design that combines together the owners' Sardinian and Ecuadorian origins. The handcrafted ceramics, fabrics and paintings pay homage to the ancient and artisic history of those cultures.
The pieces were chosen one by one for each suite. The ceramics are made in San Vero Milis by a local artist. The fabrics were made to measure and purchased directly from the individual manufacturers. The paintings were made by the mother of Juan Carlos, an ecuatorian painter.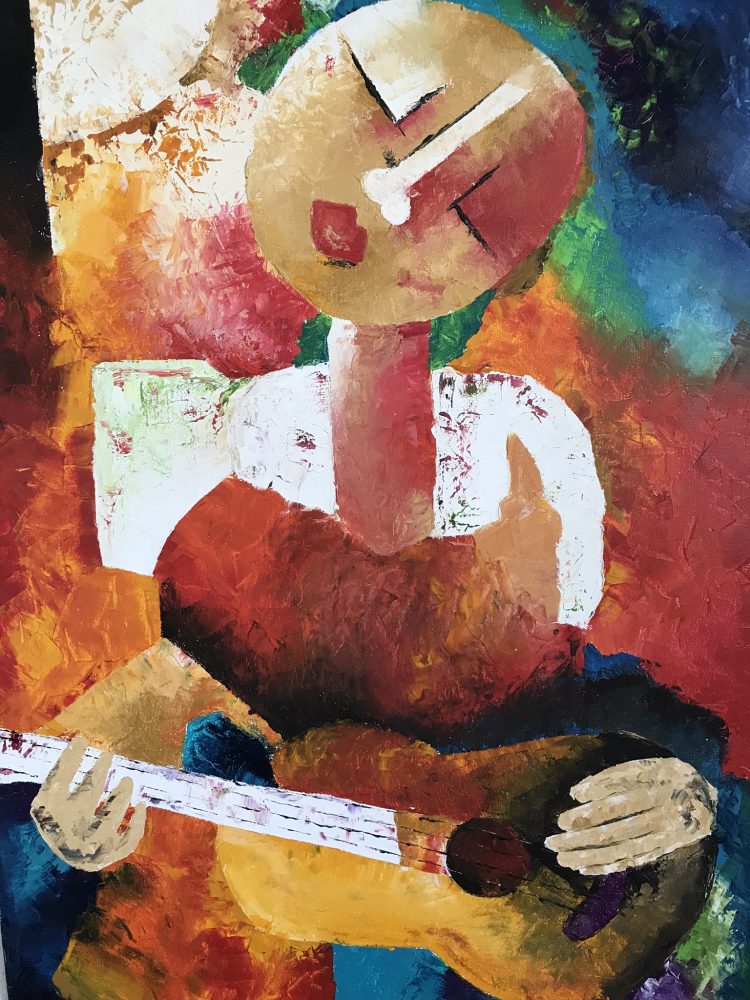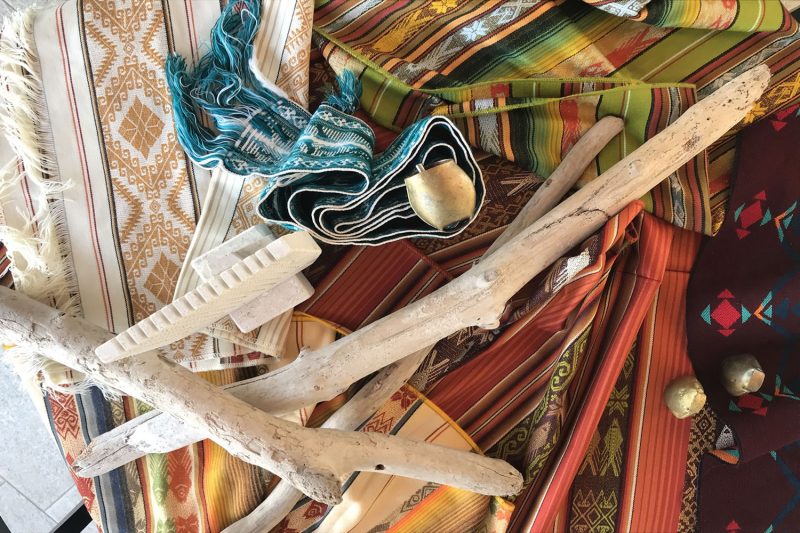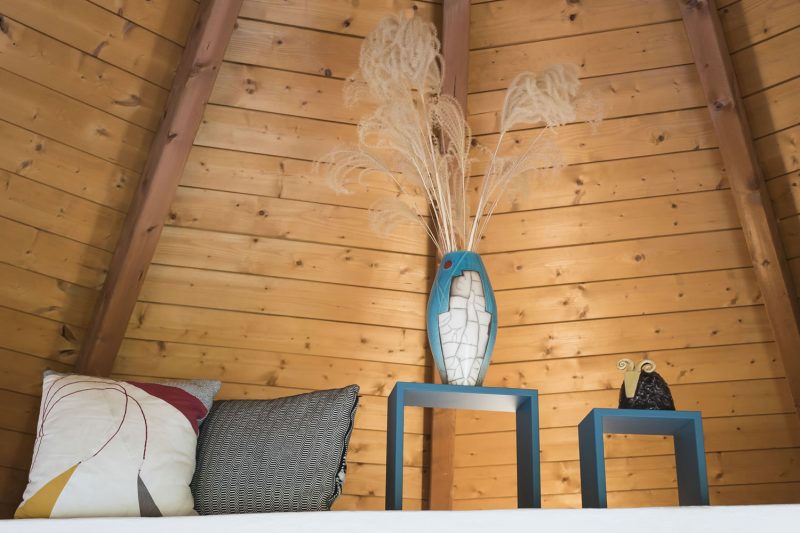 ---