Visit the unspoiled beaches of the Sinis Peninsula
Enjoy a retreat in a Sardinian luxury accommodation with private pool and independent garden
There are hidden places in Sardinia that are still little known.
These places have remained wild and unspoiled and this makes them more attractive today than ever.
One of these areas is the Sinis peninsula, a naturalistic and archaeological heritage.
Located on the central western coast of Sardinia and recognized by the European Commission as an 'Eden' destination (European destinations of excellence).
Nineteen kilometers of natural ecosystems and wonderful beaches. Sand dunes, coves, cliffs, and quartz beaches, protected marine areas and naturalistic oases, salt ponds inhabited by pink flamingos, archaeological cities and nuraghi,  necropolis and sculptures, this Peninsula has it all.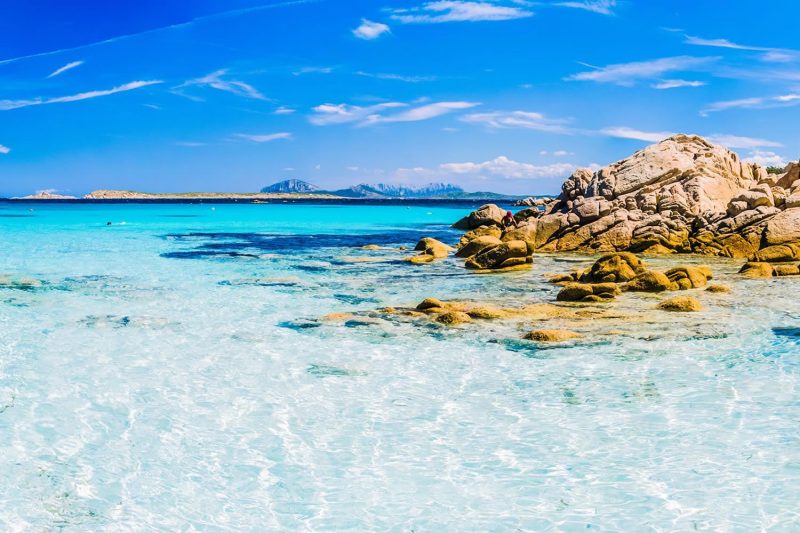 In the northern part of the Sinis peninsula, the beaches of Putzu Idu, S'Arena Scoada, Sa Mesa Longa and S'Archittu stand out among all. And so do the southern part the famous quartz beaches of Is Arutas, Mari Ermi and Maimoni.
The heterogeneity of landscapes allows to relax in a quiet and peaceful beach as well as to enjoy the mistral wind and the water sports like surfing, windsurfing, kayaking or paddle. There you can snorkel to visit the archaeological remains hidden in the seabed, enjoy a day on a sailing boat while admiring the beautiful coves and cliffs, or visit the virgin island of Malu Entu, a protected naturalistic sea area.
The area does not only count on beaches, archeology, and wonderful landscapes, but also on a remarkable enogastronomic culture.
This food tradition includes delicious shellfish dishes, fresh pasta and or delicacy of fish eggs named bottarga di Cabras. All to be flavored with the aromatic herbs of the Mediterranean Maquis, rosemary, mint and oregano that grow spontaneously throughout the peninsula.
A thousand-year history of indigenous grape varieties characterizes the countryside of this geographic area. The most famous is the vernaccia, an ancient vine whose meditation wine, aged through the leavening of native levites, called flor yeasts. This wine is particularly prized for its characteristics and its unmistakable aroma.
Our four exclusive accommodations are individual private cottages. Each one features a private swimming pool and a garden with a relaxation area, surrounded by vineyards and mountains, immersed in the serenity of a peaceful countryside.
Dining under the stars
The expertly chefs of this luxury wine farm will delight you every evening with a high-level food and wine culinary experience.
A five-course tasting menu dinner to discover the flavors and best wines of this Peninsula.
Only four tables in a glass pergola where you can enjoy the dinner in our under the star restaurant.
---